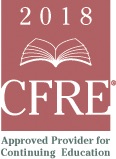 MIPGC offers seven educational breakfast meetings and an annual conference each year.
Educational breakfast meetings are held at Iowa Lutheran Hospital at the corner of East University and Penn Avenue in Des Moines. The meeting room is located on Level B, Conference Room A, adjacent to the hospital cafeteria. Networking starts at 8:00 AM followed by the presentation from 8:30 – 9:30 AM.  Attendees are welcome to pick up a complimentary light snack and beverage from the hospital cafeteria on their way to the meeting.  Simply say you are with the MIPGC meeting when checking out.
No need to RSVP.  If you are able to make please plan to join us.  We will check you in at the door!
Bring a guest! Guests are welcome to attend, free of charge up to two meetings per year.
2017-2018 Meeting Schedule
January 23, 2018 – Speakers:  Doyle Sanders & Christine Halbrook, "Beneficiary Designations (and other trouble spots) from the Lawyer's Perspective"
In September we heard about what simple and flexible tools beneficiary designations can be from the view point of the Trust Officer and the Planned Giving Director. In January, we will learn about opportunities as well as cautionary tales in the use of beneficiary designations and other estate planning tools. Doyle Sanders and Christine Halbrook, estate planning attorneys at the law firm of Bradshaw, Fowler, Proctor & Fairgrave, P.C., will assure us that there are some technical requirements in estate planning which, if heeded, will bring benefit but which, if ignored, can cause big trouble. You just can't make some of this stuff up.
Beneficiary Designations (and other trouble spots) from the Lawyer's Perspective (1/23/18) APPROVED 1 PT
November 28, 2017 – Speakers: Johnne Syverson– Syverson Strege & Company and Don Ireland-Schunicht– UnityPoint Health – Des Moines Foundation, "Charitable Trust or Gift Annuity – the CRUT vs. CGA Wars!"

CRUT VS CGA Wars (Fun Description)
Come see Johnne and Don battle it out to determine which assets and  which situations work best for a CRUT or CGA.  This is round 4 in the CRUT vs CGA Wars and both contestants have been updating their PowerPoints and adding new scenarios.  Learn about recent IRS determination letters that have clarified issues around these techniques.  The winner will be those attending as they will realize when there is winning one two bunch of the best technique and best asset and when it is best to throw in the towel and let that S Corp stock walk away.
**BONUS Learning Opportunity: Johnne and Don have agreed to offer a bonus hands on education session for those interested in staying after the presentation. Stay for a 20 minute, high intensity in-depth examination of case studies related to the presentation topic. By participating you will have an opportunity to further your technical gift planning skills.
Choosing the Best Technique –  Charitable Trust or Gift Annuity (Professional Description)
Attendees will first learn the basics of a charitable remainder trust and a charitable gift annuity and what makes them different.  Then specific assets will be analyzed to determine whether those assets are suitable for  both  techniques,  better for one technique or should be avoided completely.  Finally the donor's  income preference will be factor into the technique selection.  A simple decision matrix will give attendees a take away chart they can use to easily identify the best assets for each technique and which assets could prove to be difficult or potentially impossible for a life income gift.